People Plus:
Building for
Billions
Innovate beyond Boundaries: Building for Billions with Digital Public Infrastructure
"Building for Billions" is our shared vision. As we stand at the intersection of tradition and technology, every digital step we take resonates with the aspirations of countless individuals. This August, Delhi, the heart of India, becomes the focal point of this transformative dialogue. Are you ready to be part of India's next chapter? To shape its future, one conversation, idea, and innovation at a time? Join us. Let's craft a legacy for billions together.
Building for
Billions in India
India's journey is unparalleled. From Varanasi's bustling lanes to Bangalore's tech hubs, our challenges are as diverse as our opportunities. And in this dynamic landscape, technology plays a pivotal role. It's more than just code and data; it's the bridge turning ambition into tangible change. This is the essence of Digital Public Infrastructures (DPIs); at EkStep Foundation, it's our mission.
At EkStep Foundation, our journey reflects the evolution from seed to vast forest. Led by the architects of solutions like Aadhaar and India Stack, tailored for billions, we stand for equal opportunity, no matter one's roots. We utilise technology as a connector and catalyst through society, markets, and government. Beyond seeking change, we galvanise collective action, ensuring every step has an impact. 
Building for Billions' is a movement, a collective vision of a nation ready to harness the power of technology for good. Our speakers aren't just thought leaders but the architects of this digital revolution. With insights carved from years of shaping India's digital narrative, they're here to light the way.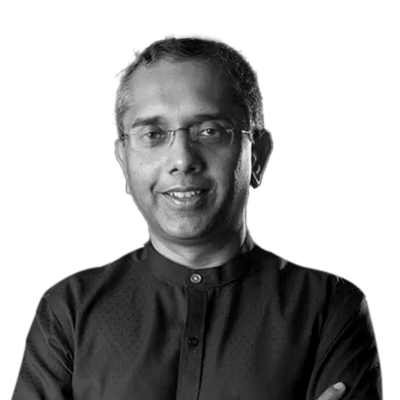 Co-Founder and CEO at EkStep Foundation
Shankar has more than 25 years of experience across corporate, entrepreneurial, nonprofit and government sectors. This allows him to bring the best of thinking from different lenses, which he has used in shaping EkStep's strategic choices of achieving population scale impact.
He was part of the startup team at Aadhaar. He also set up one of India's first successful data analytics companies – Marketics.
His alma mater IIT Kharagpur's motto of 'Yoga is excellence at work' inspires him in his work in the development sector. He is also an alumnus of Indian Institute of Management, Ahmedabad.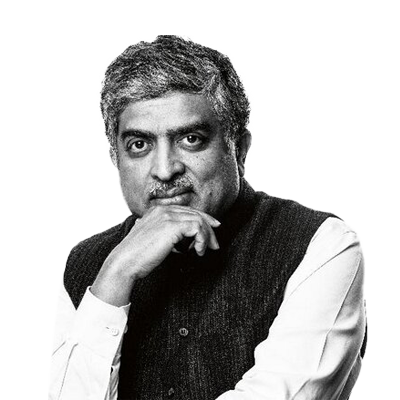 Vision Talk: India's Digital Transformation: The People + Advantage
Co-Founder & Chairman of EkStep Foundation
Nandan Nilekani is the Co-Founder and Chairman of Infosys Limited and founding Chairman of the Unique Identification Authority of India (UIDAI). He is also the chairman of EkStep Foundation, a not-for-profit to improve basic literacy and numeracy for millions of children. In Jan 2023, he was appointed as the co- chair of the "G20 Task Force". Fortune
Magazine conferred him with "Asia's Businessman of the year 2003". He received the prestigious Joseph Schumpeter prize for innovative services in economy and politics in 2005 and Padma Bhushan in 2006. He is an alumnus of Indian Institute of Technology, Bombay.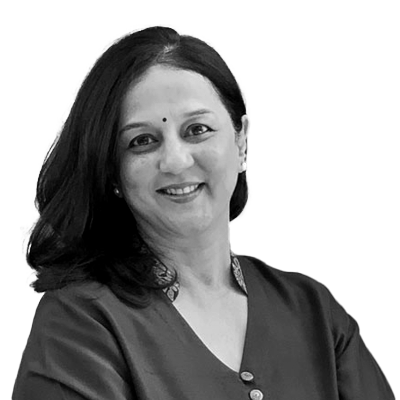 Vision Talk: People + Samaaj Sarkaar & Bazaar for Inclusive Digitalisation
Co-Founder and Director, EkStep Foundation
Rohini Nilekani is an Author and Philanthropist. She is the Chairperson of Rohini Nilekani Philanthropies and Co-Founder of EkStep, a non-profit education platform. She is also the Founder and Former Chairperson of Arghyam, a foundation she set up in 2001 for sustainable water and sanitation, which funds initiatives across India. From 2004 to 2014, she was Founder-Chairperson and Chief Funder of Pratham Books, a non-profit children's publisher that reached millions of children during her tenure. She is an alumnus of St. Xaviers, Mumbai.
People Plus : Building for Billions | 25th August
6 PM – 9pm IST – Virtual Global DPI Event
(Use Conference Link to Join the event)
Alok Gupta
Chief Solutions and Product Officer, EkStep Foundation
Shankar Maruwada
CEO & Co-Founder, EkStep Foundation
Fireside Chat on The "DPI Advantage"
Nandan Nilekani
Co-Founder & Chairperson, EkStep Foundation – Moderated by Dr. Pramod Varma
Gaining the DPI Advantage: What the world is looking for
Panel Chaired by CV Madhukar, CEO – Co-Develop
Gaining the DPI Advantage: Actions for Transformation
Panel Chaired by Sanjay Purohit, Chief Curator, Societal Thinking
Unlocking Possibilities for the World by the Market Players
Panel Chaired by Dr. Pramod Varma, CTO, EkStep Foundation, Co-Chair, CDPI, Co-Founder FIDE, former Chief Architect of Aadhaar & India Stack. Moderated by Dr. Rudra Chaudhuri, Director, Carnegie India
Closing Remarks & Next Steps
Astha Kapoor, Co-Founder, Aapti Institute
People Plus : Building for Billions | 26th August
Hotel Eros Intercontinental, Nehru Place, Delhi
Vision Talk 1 - "Supercharging the gig economy in a digital world"
Vision Talk 2 - "Cultivating an innovation/entrepreneurial economy"
Vision Talk 3 - "Unlocking India's Generation AI"
Vision Talk 4 - "Consumers as creators in a digital society"
Vision Talk 5 - "Unlocking opportunities through Open Networks in a digital society"
Vision Talk 6 - "Reimagining systems as globally connected ecosystems"
Vision Talk 7 - "System orchestrators - A new archetype to work at scale"
Panel on "India's Techade - the road ahead"

Panelists
Shri Sanjay Kr
Smt. Arti Ahuja
Shri Abhishek Singh
Dr. Basant Garg
Dr.Pramod Varma

Moderated by Mr. NSN Murty
Summary of Global Virtual Conference held on 25th August
Tea & Experience Showcase
Persona-based Experience showcase
Breakouts in 3 Tracks of:
Lifelong Learning
AI for Societal Good
Open Networks
3-5 minute Transformation Talks by 5 speakers in each track followed by 40 minutes of activity
Lunch & Experience Showcase
Persona based Experience showcase
Vision Talk 'India's digital transformation: The People + advantage" for 15-20 minutes followed by Q&A
ONEST Network Transaction Stories
Vision Talk "People + : Samaaj Sarkaar & Bazaar for inclusive digitalisation" for 8-10 minutes followed by Q&A
Ek Action and Closing Note
Why Attend 'Building for Billions'?
Engage at the intersection of tradition and technology, where every dialogue has the potential to redefine India's digital landscape.
Play an active role in crafting the future of Digital Public Infrastructures (DPIs), setting the tone for a nation on the cusp of a digital revolution.
Learn from Visionaries who've been at the forefront of India's digital journey, offering a blend of expertise and real-world experiences.
Collaborative Impact: Join a collective of government officials, CEOs, and changemakers, all converging with a shared vision to harness the power of DPI for the betterment of billions.
Strategize for Tomorrow: Understand the challenges and opportunities unique to India and strategise on actionable solutions that can be implemented in real-time.
Be Part of the Movement: 'Building for Billions' isn't just an event; it's a movement. By attending, you're not just observing—you're actively participating in shaping India's digital destiny.
Empower and Be Empowered: Immerse yourself in an environment where every conversation, every session, is geared towards empowerment—of individuals, communities, and the nation.
Eros Hotel
Nehru Place,
New Delhi – 110019, India
PDF version of Seed to Forest Book
Contact for Media Inquiries
Quorum, No. 85, 7th Cross
4th Block, Koramangala
Bangalore – 560034
Karnataka, INDIA
Copyright © 2023 EkStep Foundation . All Rights Reserved